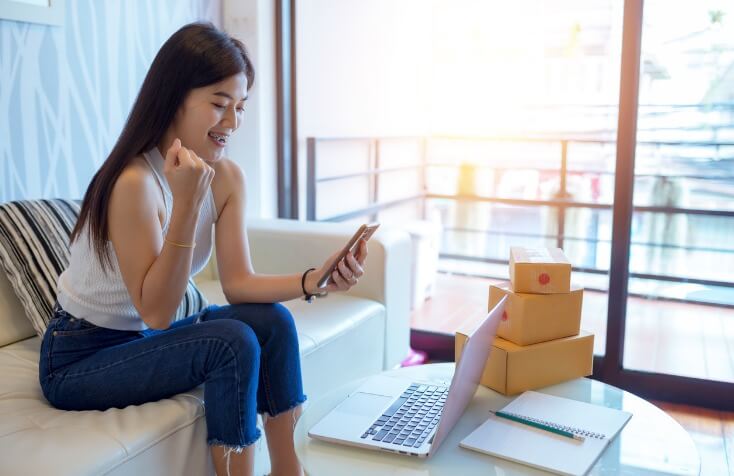 ---
It's hard to overstate the value of paying on-time for your apartment every month. Not only will doing so keep you in the good graces of the landlord or property management company, but it will also lower your overall expenses by avoiding late fees. However, not all apartments for rent in State College have the same payment procedures. Here are the top five tips for making installment payments on-time at The Station State College.
1. Use The Resident Portal
The best way to pay monthly installments is through the resident portal. As a verified tenant, you create a profile with your contact and payment information. Then you can set up autopay, where the money for installment payments is sent via direct deposit to the landlord on the same day of every month. (We recommend the first day of the final week, or earlier.) The resident portal is more than just an online payment service. It can also be used to request maintenance or contact the leasing office. For busy college students, such digital conveniences are a must-have at off campus housing.
2. Keep Track Of Bills
Staying on top of bills isn't just good for your credit score. It also helps you keep enough money in your checking or savings account to cover the monthly cost of the apartment. Conveniently, most off campus apartments near PSU are furnished, and cable, internet, and several utilities are included in the installment payment. But your bills could still include your cell phone, electric service, and groceries. Not to mention textbooks and school supplies each semester. If your income is from a job that pays you on a weekly or bi-weekly basis, spread your expenses throughout the month. Pay bills during the first half of the month, and leave the second half for the apartment payment. By managing money this way, you can have enough spare cash for weekends or emergencies.
3. Monitor Your Bank Accounts
Autopay takes the installment payment from your account on a recurring basis. It's convenient, but it also can be easy to forget how much money is in the account. Several days before your payment is scheduled, check your account balance. This allows you extra time to transfer funds or ask for help if you need to. When possible, avoid overdrafting your bank account, as this results in fees — whether late fees from your landlord because the payment bounced or overdraft fees because the account dipped into the negatives.
4. Inform The Landlord About Your Situation
If you've exhausted your options and still come up short on money, talk to your landlord and maybe the two of you could work out a mutually agreeable solution. Keeping money problems a secret won't make them go away; it'll just get you deeper into trouble as late payment letters and fees accumulate. There's no shame in being short on cash if you had genuinely unanticipated expenses (car repairs, hospital bills). Misspending your resources (like buying a new iPhone) is less forgivable, especially since using smart money management could have helped you avoid such problems. Something that's nice about student housing in State College is the individual housing contract for residents. Here, residents rent by-the-room, so if one roommate misses a payment, the others are not responsible for covering the difference.
5. Put Things Into Perspective
When you're in the leasing office signing the contract for your apartment, you're provided a chance to review everything that you sign or initial. Use that opportunity to read the fine print, especially the late-fee structure. Hold that figure in your head, and multiply it by twelve; that's the direct cost of paying late every month. And how about the indirect cost? Think of how many Starbucks coffees, date nights, or Nittany Lions game tickets you could purchase with that money instead. It's clear that just a little financial irresponsibility can take a massive bite out of your college lifestyle. Use this as motivation to pay for your apartment on-time, so you can live your years in State College to the fullest!
For information about installment payments, community amenities, and other details about our off campus housing near PSU, contact The Station State College today!