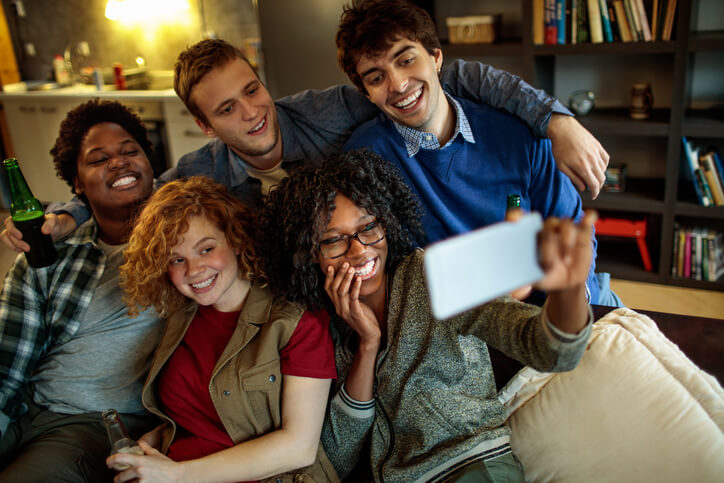 ---
When it comes to living in Penn State off campus housing, most students want the same things — a quiet place to rest, plenty of room to make their own, and a community they're happy to come home to. While apartments are usually the go-to option for young adults looking to live independently and get away from campus dorms, living in a community, such as The Station State College, gives students the freedom that off campus living brings with added benefits that can't be found in regular apartments.
Before choosing where to live, consider these benefits of community living.
Privacy When You Need It
Apartments are tightly packed together, making privacy hard to come by and run-ins with neighbors a daily event. Even worse, if the apartment has thin walls, residents can expect constant noise from neighbors located upstairs and downstairs. This constant influx of outdoor noise can quickly become old, especially if your neighbors are night owls. Community living, typically means high-quality construction and living spaces that stand independent of one another — neighbors can be as noisy as they want without having to worry about disturbing other members of the community.
Space To Spread Out
When it's time to come home and relax, nothing is worse than being stuck in a cramped apartment with little-to-no room to personalize your space. Our State College housing community offers spacious one-bedroom apartments, two-bedroom apartments, three-bedroom apartments, four-bedroom apartments, and five-bedroom apartments, giving residents ample room to turn their college housing into a space they'll love. Each resident can make the most of their private bedroom, and with an en-suite bathroom attached to each room, residents never have to wait on roommates to use the facilities.
Amenities For A Social Lifestyle
Getting the basics from State College apartments doesn't seem so bad at first — after all, how often will you really ever use the community pool? While it may seem like something that can be easily sacrificed, amenities can transform student housing from just a place to live to somewhere residents can socialize, connect with peers, and make memories that last a lifetime. With first-class amenities, such as a fitness facility, sand volleyball court, resort-style swimming pool, and computer lab, residents can save money on gym memberships and avoid long commutes.
Plentiful Perks & Features
Residents that choose community living can also enjoy additional benefits that aren't available at traditional apartment complexes. Walk-in closets in each bedroom, stainless-steel appliances in the kitchen, fully-furnished living rooms, and electronic key systems for both the front door and each bedroom takes community housing a step above other types of living environments. To make moving to The Station a smooth transition, residents can also utilize roommate-matching services. Interested in learning more about our Penn State housing? Schedule a property tour!