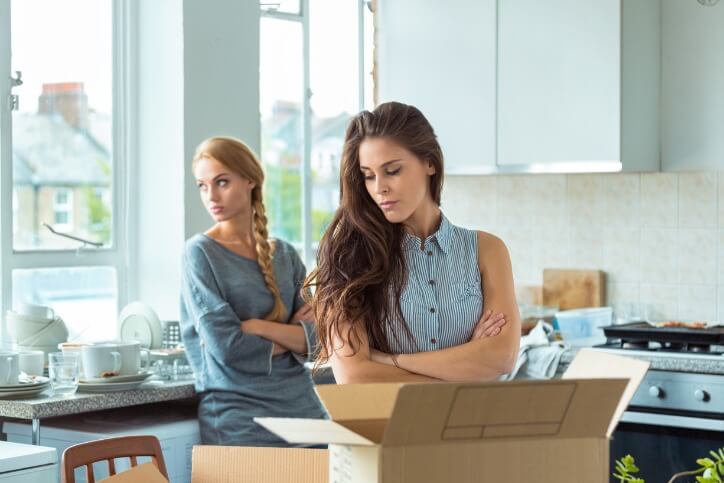 ---
Creating long-lasting memories with a roommate is one of the best parts of the college experience — from late-night talks to game day celebrations, a good roommate can make your PSU off campus housing truly feel like home. Unfortunately, finding that perfect roommate can be a bit more difficult than simply picking a close friend you get along with. Before settling on one or more new roommates, consider these common challenges you may face along the way.
Choosing A Roommate By Chance
Letting fate decide your roommates can seem like a good idea on paper, but leaving the next year of your living arrangement up to chance can easily lead to disaster. Most on campus housing options tend to pair students at random, disregarding most personality and interest compatibilities or lack thereof. With the cramped spaces and lack of privacy most on campus housing offers, this clash can quickly make things uncomfortable.
For students looking to live in apartments near PSU, many consider using Facebook groups or Craigslist ads to find one or more roommates, typically in an act of desperation to fill one or more empty rooms before signing a housing contract. While this is a rather easy way to find a roommate, there's no guarantee the person online is who they say they are, which could result in an uncomfortable or even dangerous living situation. By utilizing roommate matching services through a reputable housing community, there's much more security in any potential roommates that may be matched with you.
Finding A Community With Roommate Matching Services
Communities that offer roommate matching services take some of this chance out of finding the right roommates. Using information from questionnaires filled out by the residents, community staff analyze each resident's interests and preferences and fit them as best as possible with other individuals who share the same lifestyle preferences. If you consider yourself a social butterfly, you'll want roommates who enjoy nightly movies in the common area. If you prefer to have more alone time, quieter roommates who keep to themselves may be more preferred. Whatever preferences you may have, finding apartments in State College, PA, that provide this service will certainly make the roommate-finding process much smoother.
Signing Group VS Individual Housing Contracts
When it comes to living with roommates, things happen. Someone may be unhappy with the living arrangement or may decide that they're ready to live somewhere new. To avoid the unfortunate circumstance where a roommate one day decides to move out unexpectedly, leaving you and any other roommates struggling to pay their share of the rent, find PSU student apartments that offer individual housing contracts. With an individual housing contract, residents are only responsible for their portion of the monthly installment. If a roommate ends up moving out before the end of the contract, no penalties are given to the other residents.
Finding the perfect roommate shouldn't be a struggle. Contact The Station State College today to schedule a tour of our PSU off campus apartments.