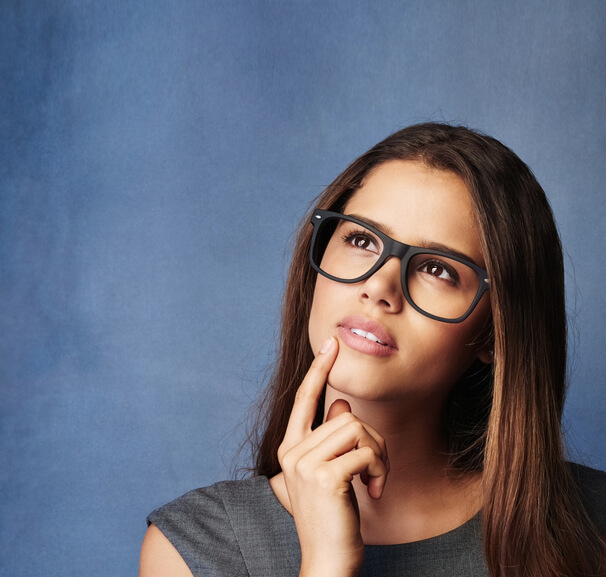 ---
Whether it's to have independence, better dining options, or luxury amenities, students are choosing to live off campus. And because more residents are moving off campus housing PSU students need is in high demand. Applying early is the safest bet for reserving housing, except many students are getting hung up on the question of whether to live in a studio or one bedroom apartment. One solution is to review the differences between studios and one bedrooms, decide which is right for your needs, and then apply.
Floor Plans
Floor plans are diagrams of off campus apartments Penn State students can use to envision how the rooms and features in their housing are arranged. By looking at the floor plans for studios and one bedrooms, you can note the distinctions between the two apartment types.
One-Bedroom Apartments in State College
The floor plan for a one-bedroom apartment can vary depending on the housing community the apartment is in. One available floor plan might include a living room that joins to a kitchen area, has outdoor porch access, and is connected to a separate laundry room, bathroom, and bedroom with a walk-in-closet. The aspect that defines any one bedroom apartment, though, is a separate living room and bedroom.
Studio Apartments
In contrast to a one bedroom, a studio apartment is defined by its combined living space which serves as both the living room and bedroom. Other elements of a studio floor plan include a kitchen area which is connected to the combined living space, as well as a separate bathroom. In terms of floor space, a studio is traditionally smaller than a one-bedroom apartment.
Apartment Furnishings
In response to the maturing tastes of students who are moving off campus Penn State apartments have evolved, including through the addition of indoor furnishings. But between one bedrooms and studios, there are differences in the level of furnishings available as well as the types of décor that are suitable.
One-Bedroom Apartments
Near Penn State University, students can find amenities-driven communities with fully-furnished apartments. Among the furnishings in a one bedroom could be a bed, desk, and seating; and accessories, such as a smart TV and washer and dryer units. Conversely, residents who already own furniture and household décor can choose an unfurnished one-bedroom apartment, which has plenty of space for larger items such as couches or tables.
Studio Apartments
In the areas near Penn State off campus housing usually doesn't have furnished studio apartments available. Since a studio is an efficient living space, students don't need much furniture to fill the apartment. But larger items, such as couches or desks, or several smaller items may not fit in a studio. As a result, you may need to get creative about how to save space in a studio such as paying for a storage unit or using a futon instead of a separate bed and couch.
Which is the Right Fit?
To determine whether a studio or one-bedroom apartment is right for you, consider the ways each type of apartment could improve or detract from your lifestyle as a student.
Productivity
Students need to be productive at home to accomplish schoolwork. But one generally unproductive habit students develop is studying while in bed. In a studio apartment, you have a combined living room and bedroom, which means you may have to work and sleep in the same area. By contrast, while living in a one-bedroom apartment, you can sleep and work in separate rooms for better productivity.
Amenities
Amenities are a way for a student to be active outside of class, which makes for a healthier lifestyle. But housing communities with amenities tend to offer one-bedroom apartments instead of studios. In order to have access to a fitness center, game lounge, swimming pool, and other amenities, you probably want to look for a one bedroom apartment in an amenities-driven community.
Location
The closer you live to Penn State, the shorter your commute to campus, and the more time you have for studying, resting, and other activities. Overall, though, there are more one bedroom apartments than studios near campus. In order to reserve housing that's close to the university, you may want to look for a one bedroom, as it could take longer to find an available studio.
Off Campus Apartments near Penn State
The Station State College is a student housing community that offers fully-furnished cottage-style townhomes with affordable individual leases. Our townhomes come in different floor plans, and each unit has luxury features, such as stainless steel appliances and smart TVs with cable and Internet included. We're also an amenities-driven community where residents have access to a fitness center, game lounge, and resort-style pool. And considering we're located just minutes from Penn State University, students have a short commute to campus and easy access to nearby restaurants, shops, and attractions. Contact us to <a "Contact The Station State College" href="https://thestationstatecollege.landmark-properties.com/contact/">schedule a tour of The Station State College!