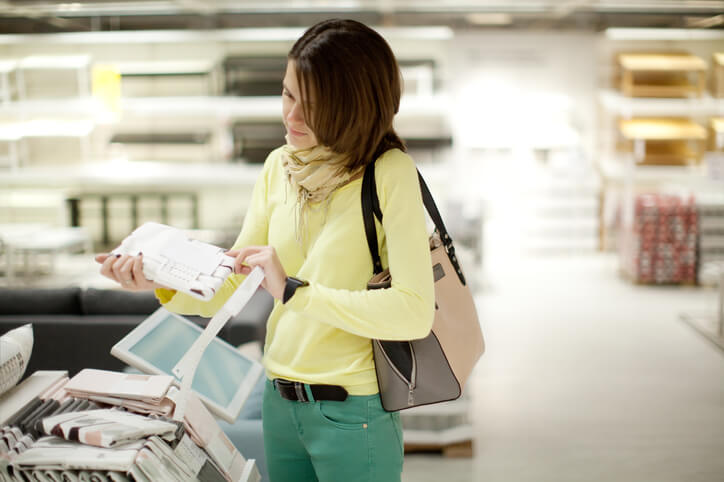 ---
Thanks to sites like Craigslist and apps like OfferUp, you can buy used just about any type of home furnishing — but it doesn't mean you should buy secondhand every type of item. Some used items may be considered steals, while other types of resold furnishings can be more trouble than they're worth. To help guide you through which secondhand items to seek versus which used items to pass on, The Station State College put together this life-saving list of furnishings which renters should and shouldn't buy used for any PSU student apartment.
Furnishings To Buy Used
Furniture
Unless you're renting an unfurnished apartment, you won't have much need to buy furniture. But if you decide to incorporate another chair, couch or table into your living space, remember that these types of items are available in lightly used condition for markdown prices. That said, pre-owned furnishings vary from like-new to worn-out condition. But a perk to living in a college town, such as State College, is that the majority of the residents are students who own their furnishings for a short period of time before listing them for sale.
Small Appliances
Certain student apartments in State College, PA, include every major kitchen appliance within their apartment features. Even so, you can incorporate additional specialty appliances, such as a coffee maker, toaster, or portable grill, to match your cooking needs. At commercial retail stores, these small appliances can carry hefty price tags. However, you can usually find the same types of items for sale used at affordable prices either online or from friends or neighbors in your off campus housing community. But before you make use of these items, make sure to disinfect and clean thorough any surfaces which come in contact with food.
Where To Buy Used Items
If you need to find used furniture or appliances to implement within your decorating plans, check out the listings for State College on Craigslist and Facebook Marketplace. You can also visit local, charitable organizations, such as CentrePeace and Goodwill Thrift Store of State College, located in Westerly Parkway Plaza.
Furnishings To Buy New
Mattresses
The reasons for buying a mattress new have as much to do with reaping the benefits of the latest sleep technologies as they do with avoiding the consequences of invisible stains or bed bugs within the upholstery. Bed bugs are of a particular nuisance, which may spread throughout the household and cause discomfort to the apartment's inhabitants. Other issues regarding used mattresses are related to functionality. The lifespan of a mattress is seven years for a high-end model and even fewer years for a low-cost mattress. Once the springs or padding of a mattress become worn, the mattress will prove uncomfortable, which may lead to a reduction in the quality of sleep for students — and students certainly need their rest.
Home Technology
From laptops to digital voice recorders, today's students utilize almost daily different forms of technology throughout the course of their college education. Although possessing the latest gadget isn't always necessary for success, there are cases in which a newer device that operates faster and stores more memory could make it easier to do homework or projects. Another advantage to buying tablets, smartphones, gaming consoles or other devices new is the assurance that they're not damaged from loose wires or viruses. Oftentimes, buyers can also finance these new items or opt into a warranty plan. If you're in a financial pinch and need to buy used, make sure to visit a reputable pre-owned dealer that guarantees its products.
Where To Buy New Furnishings
To shop for everything from mattresses and bedspreads to laptops and TVs, head over to Atherton Street, where you'll find a variety of retailers. Mattress Firm State College can deliver a bed to your apartment — the store is less than a 10-minute drive from The Station State College. Walmart Supercenter, which is on the opposite side of the street, sells memory foam mattress pads and just about anything else you could need to make posh a living space.
Best Buy, where students can find the latest technology and sometimes get student discounts on certain items, is also located on Atherton Street. Those who prefer to shop online, including on Amazon.com, can enjoy quick delivery of furnishings to their doorstep — our residents can even ship expensive packages to the leasing office for safekeeping until pickup.
The Station State College offers off campus student housing near PSU, including both furnished and unfurnished units. Here, you can find the perfect amount of living space, as well as design your apartment your way. Contact us to learn more.