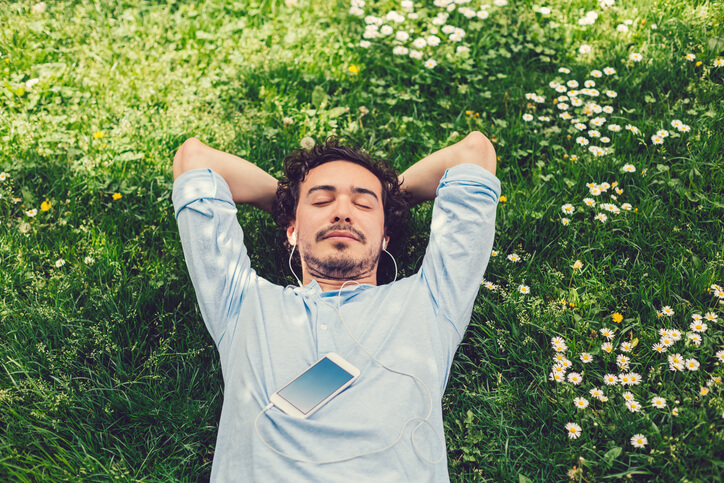 ---
Whether you're new to the area or just moving out of the Penn State dorms, State College offers a wealth of opportunities to entertain and help you feel at-home in your off campus student housing. The list includes restaurants to eat at, shops to visit, and events to attend. But don't feel as though you have to figure out everything on your own — The Station State College has done that for you! Whether you're an incoming freshman or a grad student, here is your entry-level guide to making the most of student living in State College!
Find The Tastiest Food In Your Area
If you consider yourself a chef, then you'll love having a full-size kitchen in your apartment. However, for those who find cooking only slightly less intimidating than a calculus final, here's a list of restaurants where you can dine in or take out tasty foods for reasonable prices.
The Field Burger & Tap
Located on the same grounds as Toftrees Golf Resort, this local restaurant offers farm-to-table menu options in a clean, well-lit, yet relaxed atmosphere. Whether you're early to rise or late to bed, the selection of breakfast, lunch, dinner, and cocktails will satisfy your cravings any time of the day. The craft beers and hand-spun milkshakes also make the perfect compliment to pregame hors d'oeuvres. Best of all, The Field Burger & Tap is only a 15-minute walk from The Station State College!
American Ale House
Whether you have a craving for burgers, fajitas, or brunch, American Ale House has it all. Nestled in the village of toftrees, it's something of a hidden gem that PSU students can take advantage of. The prices are reasonable on a student's budget, and they offer lunch specials that are perfect for students on-the-go. Walk there from your apartment in 20 minutes, or order online and have the food delivered by Grubhub.
Learn Where To Buy What You Need
For some, shopping is an addiction, and for others, it's a necessity. But whichever camp you fall into, it's still helpful to know where to shop for the items you need close to your apartment in State College.
East College Avenue
This area in southeast State College could only be described as the ultimate student shopping area. If you're headed to a game at Beaver Stadium, you can grab some blue-and-white swag at McLanahan's Penn State Room. Webster's Bookstore Cafe is the perfect study spot or place to find a book for leisure reading, and they have vegetarian options! There's also an H&M, where you can find trendy clothes for fair prices, and much more. And if you find East College Avenue is a little too far from your student housing to walk or bike, you can always drive or hop on CATABUS.
Colonnade Boulevard
No, it's not the most obscure sounding store you've ever heard of. Colonnade Boulevard is a winding street, just on the other side of Interstate 99, that runs past a vast selection of stores where many State College residents shop. There's Wegmans for groceries, Kohl's State College for clothes and homegoods, and a Target (with a CVS Pharmacy inside) for everything else you might need.
Discover Fun Activities Near You
Some say home is where the heart is, but it's also where the entertainment is. State College offers a variety of ways to let loose outside of class. For residents of student housing near PSU, here are events to know about.
Student Housing Amenities
You don't have to leave home to have a good time. The Station State College offers a wide variety of community amenities that our residents (and their friends) can use free of charge. Cool off by the pool, toss around the ball on the expansive greenspace, or practice your long irons on the golf simulator. More entertainment is provided by the game lounge, sand volleyball area, and fitness center. And when it's time to buckle down and hit the books, you have a private study room, a computer lab, and a clubroom with an internet café at your disposal.
Penn State News Events Calendar
One of the best parts of living off campus in student housing is that you can enjoy personal freedom while also staying connected to university affairs. Penn State News Event Calendar is your go-to guide for activities, events, and lectures happening on campus and around State College. But if having a full class schedule has made you tired of educational activities, and all you want is a little sports action, Penn State's Ticket Central is your gateway to Nittany Lions tickets for football, basketball, hockey, and more!