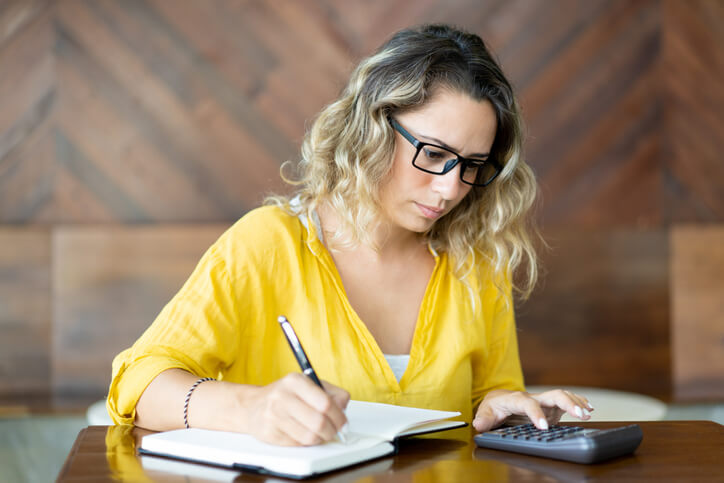 ---
College students are always on the lookout for ways to cut costs whether you're a brand new Nittany Lion or upperclassman. Contrary to popular belief, living in off campus housing near PSU is already a step in the right direction and often more affordable than on campus housing options. To fully enjoy your new home away from home, consider these seven tips from The Station State College to get the best bang for your buck.
Shop For Pre-Owned Items
Resisting the urge to spend is one of the easiest ways to save your wallet. But when you have to buy everyday items, consider purchasing from a local thrift store or consignment shop. For instance, every apartment at The Station State College comes chock full of furniture and other features, but maybe you want a cute wall decoration or side table at a fraction of the cost. Thrift stores have unique but cheap items that are high quality and perfect for your PSU apartment.
Live With Roommates
Having an entire apartment to yourself sounds ideal, but living expenses add up quickly without others to share the load. Roommates make living in an apartment near PSU easier when it comes to splitting household responsibilities and chores. For example, you can split chores to fit everyone's schedules while keeping the apartment tidy. With multiple floorplan options, The Station State College offers roommate matching to fit every resident's specific needs.
Sell Unused Possessions
Over our lives, we accumulate a lot of personal belongings, some useful and some not so much. PSU students looking to turn a quick buck or just declutter can sell unwanted items on Craigslist, eBay or even Facebook Marketplace. Instead of tossing clothes you don't wear, bring them to a local Plato's Closet or another consignment store.
Leave The Car At Home
Gas adds up quickly, and driving to campus can be a pain, especially when trying to find parking and paying for a pass. Instead, bike or walk to campus. The Station State College is located minutes away from the PSU campus so walking or biking is an ideal option for students.
Scope Out The Supply Deals
Textbooks are a necessary evil in college, but they don't have to break the bank. In each edition, very few changes are made to the content itself, so consider purchasing or renting used textbooks, and even earlier editions if the new one is still too expensive. Ask your professor whether older editions will suffice for the class. Besides books, general school supplies can add up fast, so buy in bulk at the beginning of the year and stay organized. For example, rather than spending money on pricey ink pens and leather notebook cases, go for cheaper alternatives from the dollar store.
Cook Your Own Meals
Pre-purchased meal plans are often more expensive than making meals from scratch, and ramen noodles get old after a while. There's an endless number of quick, cheap meals available online with little prep time, perfect for a busy undergrad or graduate student at PSU. To curb extra grocery purchases, make a list of ingredients needed for just that week, schedule a set time to shop, and never go to the store hungry.
Utilize Community Amenities
Amenities provided by PSU luxury apartments help eliminate extracurricular expenses that students would otherwise have to pay for. The Station State College provides PSU students with top-of-the-line amenities to fit our residents' unique lifestyles, from an expansive gym and fitness center to private and group study rooms.
For more information about our off campus apartments for rent near PSU or to schedule a tour, contact us today!