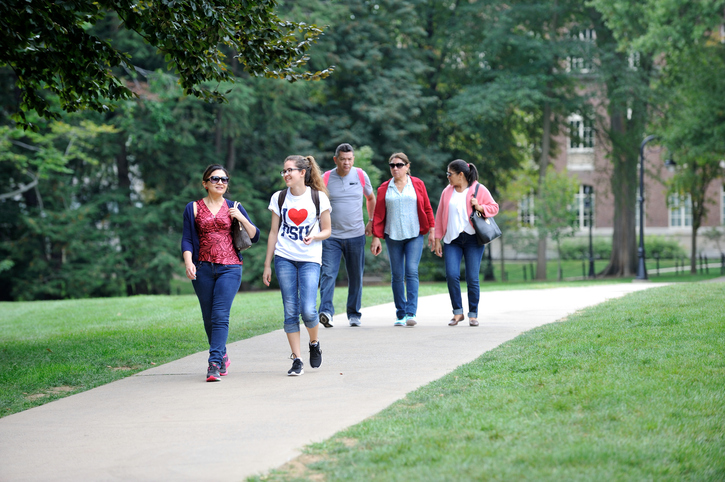 ---
Most Penn State off campus housing is furnished and stylish already, but that doesn't mean you can't add personal touches or pick up a few things to enjoy outside the home. Whether you're an incoming freshmen or upperclassmen, here are five must-have items to bolster your college experience.
1. Nittany Lions Sports Tickets
The Nittany Lions and Lady Lions rank high in the standings of almost every category of college athletics. If you're living near the campus, that means you can also attend home sporting events, from football games at Beaver Stadium to basketball game at Bryce Jordan Center. One type of item you'll need to have, then, is Penn State tickets. And f you shop for tickets early enough before the game, you may even be able to reserve a spot in the coveted student section!
2. An Events Calendar
Another must-have item to keep in your student housing is a school calendar of all the academic, cultural, and community events happening near you. The Penn State events calendar is an all-encompassing guide of things to do in State College, from films and theatre performances to student clubs and guest lectures. Having a calendar handy as you become better acquainted with roommates and neighbors also lets you plan group activities easier.
3. School Swag
State College is the global epicenter of Nittany Lion pride. There's no better way to demonstrate your school spirit than with PSU swag. From sweatshirts and hats with the Nittany Lion insignia to blue and white decorations for your apartment, there are boundless ways to show your allegiance to your school. To find PSU apparel and accessories, visit McLanahan's Penn State Room, Lions Pride, or The Student Book Store, all of which are located close to most student housing.
4. Student Parking Pass
Some student housing is walking distance from campus, while others provide residents with free and secure on-site parking adjacent to their apartments. But when you find yourself driving around campus, a Penn State student parking pass is a must-have. A parking pass lets you avoid wasting time looking for on-street parking and helps you avoid a ticket for parking where you shouldn't be.
5. A Restaurant Guide
The selection of dining options off campus is a big incentive for students to ditch the dorms and move into student housing. While there are plenty of fast food restaurants and other eateries to choose from, the final must-have item is a State College dining guide. This guide helps you find the perfect spot for any occasion, from a nice restaurant for a date to a hip coffee shop in which to study.
For more information about life in State College, or to schedule a tour of our furnished off campus apartments and luxury amenities, contact us today!