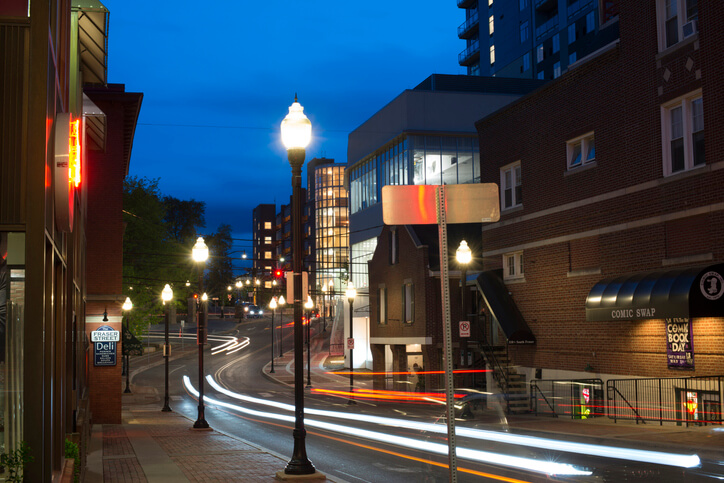 ---
Chances are you're living in State College with one purpose: to attend college. If that's the case, it makes sense that you might consider residing in off campus apartments near Penn State. While the idea of living near campus is compelling, you should be aware of these top three reasons that many students choose this over living in the dorms.
1. True Independence
The hallways of dorm buildings are patrolled by resident assistants (RAs), whose primary charge is to enforce the rules on every topic from quiet hours to guest policies. After experiencing the limitations such a contrived environment places on them, many students who've lived on campus seek the liberation provided by off campus housing. Residents at off campus housing are for all intents and purposes wholly independent. Aside from a few community guidelines to ensure safe and comfortable conditions for everyone, residents have the freedom to live however they want, making off campus housing the perfect transitionary environment for life after college.
2. Live At The Heart Of The Action In State College
In addition to academic pursuits, a complete college experience includes new life experiences. To that end, students residing off campus have a greater amount of opportunities to enjoy all State College has to offer compared to those stuck in the dorms. The downtown district, including College Avenue and Beaver Avenue, features many of the city's best restaurants and retail areas and shops and is easily accessible from student housing near PSU. Meanwhile, when events happen at the university, such as Nittany Lions football games, these remain within walking distance of most off campus apartments.
3. Continue Living Side-By-Side With Peers
While dorms are places to encounter new people and make friends, so are Penn State off campus apartments. In fact, the latter are offer better conditions for interacting with peers. Dorm buildings are small and residents are mostly the same ages, limiting the pool of people residents can meet. Whereas off campus housing is intended for all students, including those of different ages and backgrounds. This allows residents to meet a wider array of people. Meanwhile, roommate-matching services ensure like-minded tenants can still easily meet one another.
Bonus Tip: How To Choose Off Campus Housing Near PSU
Now that you know three big advantages of living off campus, you're ready to find housing. While you could ask around or search online, it's easier to just pay a visit to The Station State College, where you'll find everything you're looking for in a student apartment community. Situated close to Penn State, we offer a short commute to class, so you can save on transportation costs. Likewise, our location allows for the consummate off campus lifestyle, considering the myriad of restaurants, retail areas, and entertainment venues just minutes away. And regarding our housing units, we provide both furnished and unfurnished townhomes and offer individual housing contracts and a roommate-matching service. Our community also features a variety of resort-style amenities, from a swimming pool and fitness center to a game lounge and study rooms, for the ultimate student living. Contact us to learn more!